VD-INDUSTRY is a reference company in engineering and manufacturing field of fireproof glazed room closures. At the beginning, its main purpose was  to provide a solution for building companies as regards fireproof doors. Managers took advantage of this untapped market to develop a whole solution : to manufacture, with a unique manufacturing plant, room closures with fire resistance and ready for installation in steel, aluminium and PVC. A pioneer concept which marks the creation of VD-INDUSTRY in 2003.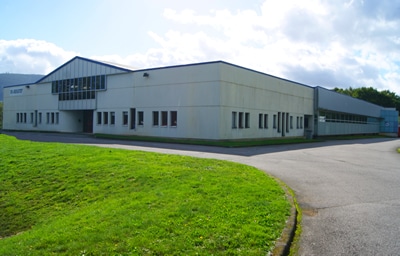 A PRODUCTION LINE MASTERED
Engineering of fireproof glazed systems

Manufacturing in steel, aluminium and PVC.
Since 2003 VD-INDUSTRY has succeeded in becoming a key company in fire safety thanks to its unique know-how, its innovations such as international exclusivities and its prestigious references.
Its latest discoveries in research and development (fireproof PVC and steel range with thermal break) show team's dynamism and its leadership position. The will of moving forward and several investments make our company successful. VD-INDUSTRY is the first french company to create a production tool so advanced, especially with its coating center incorporated into its production line.